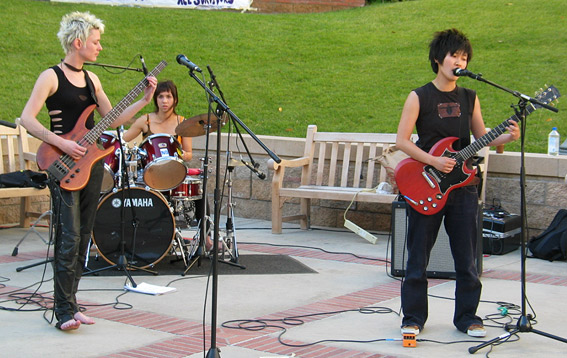 Take back the night event at UCLA May 12th 2005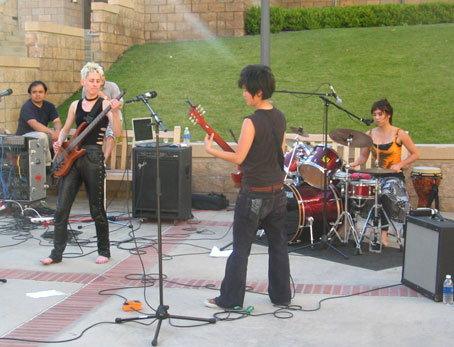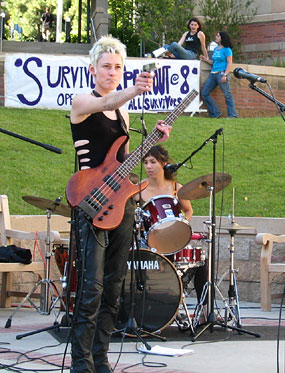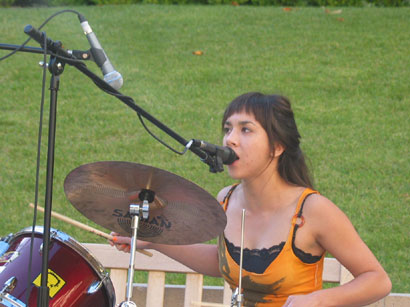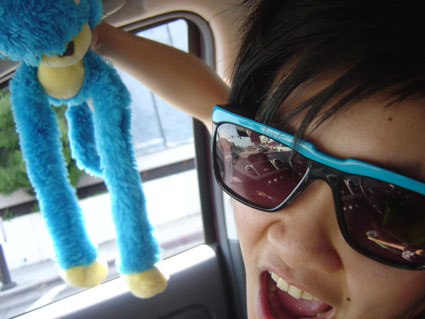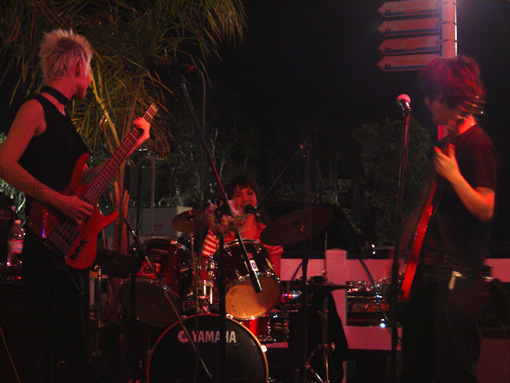 At Transgiving in Longbeach May 7th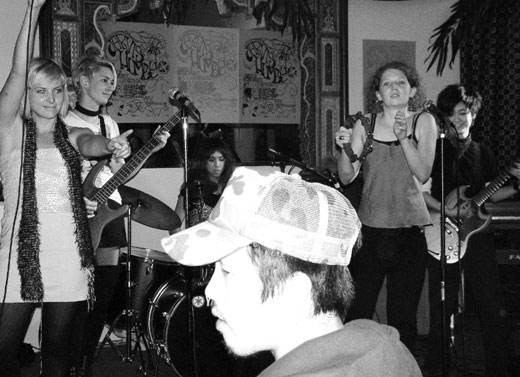 On stage at Lil' Pedros Feb 13th 2005. This was our last show together with Oona.
Former Pistil Reform member and guest star Tiffany triggering the "sample gun"
during Sunshine. Photo by Greg - thanks!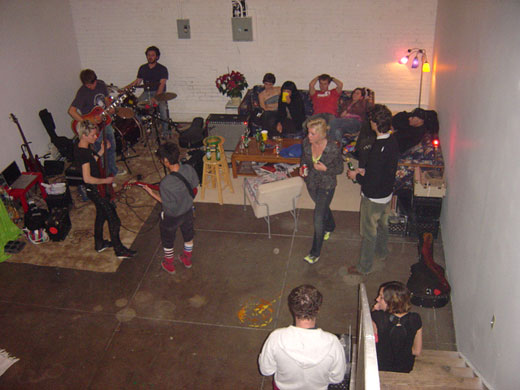 jamming out with friends at our former rehearsal space in downtown L.A., which
we maintained from jan-april 2005.